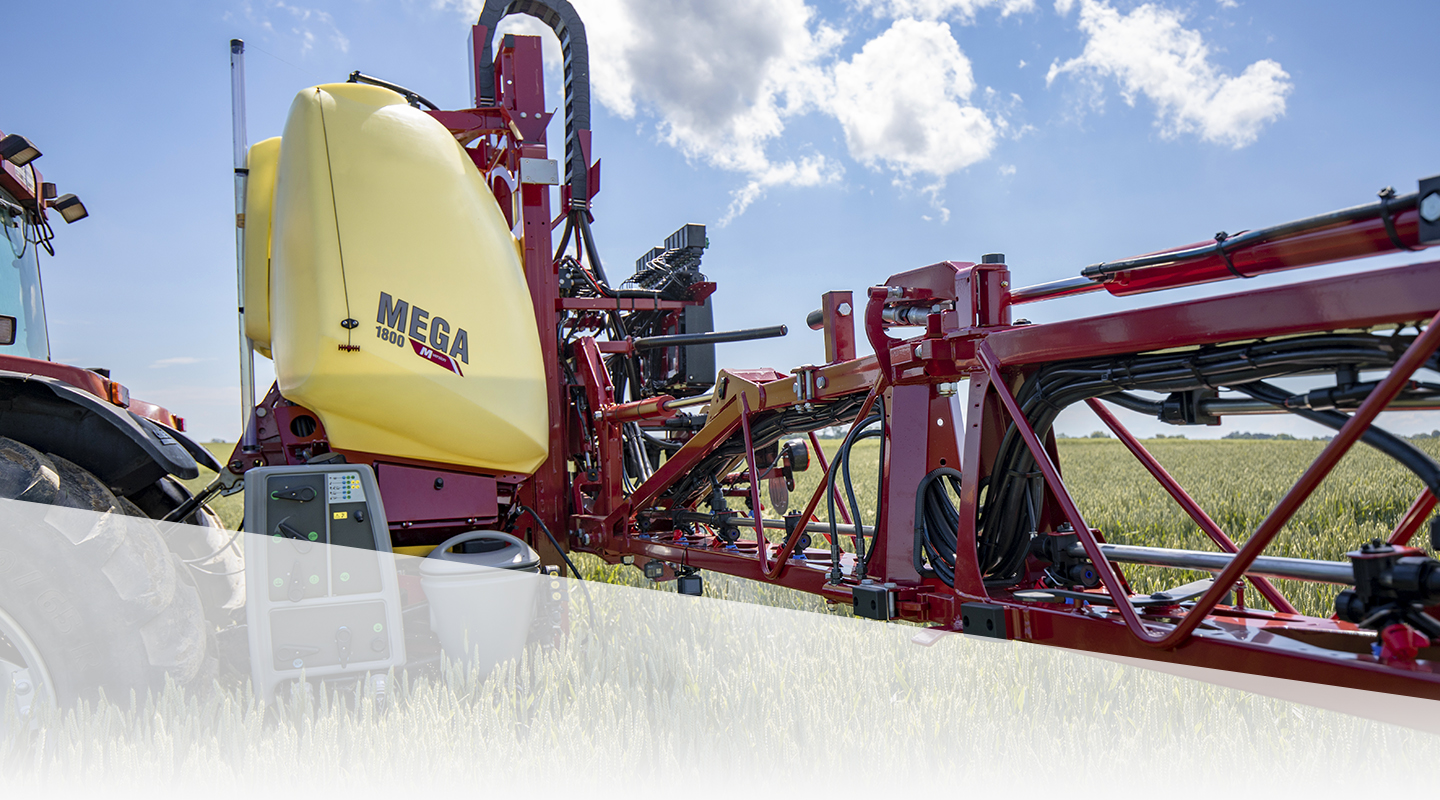 MEGA
Tank kapacitet
1200 / 1500 / 1800 / 2200 l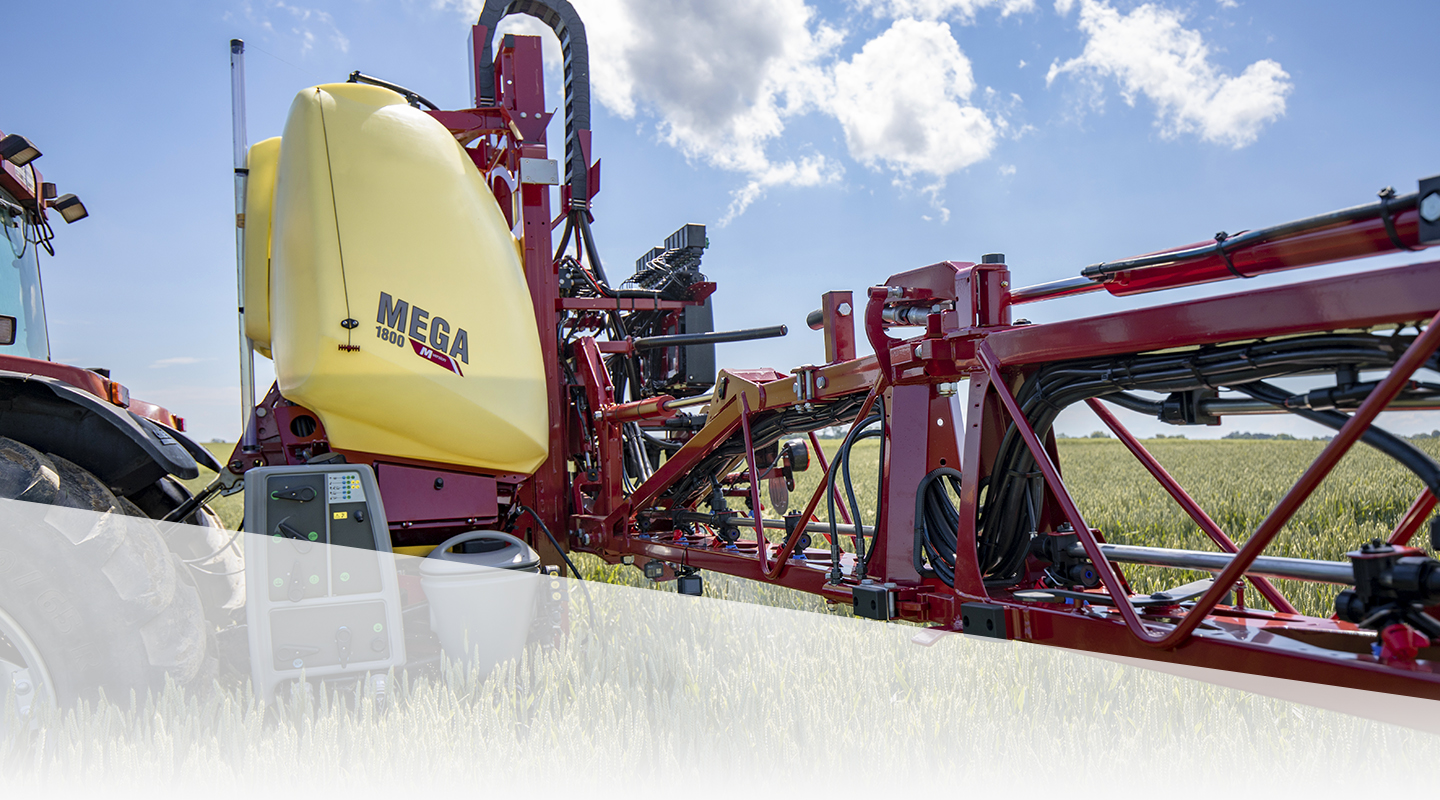 Tank kapacitet
1200 / 1500 / 1800 / 2200 l
Functional design – better performance
The functional design and even better overall performance sets new standards for lift mounted sprayers. MEGA is utilizing the space between tank and cabin perfectly.
When driving, the AirRide suspension helps stabilizing the boom and provides more comfort for the driver. With the ability to spray faster and carry more liquid, the HARDI MEGA is approaching the trailed market.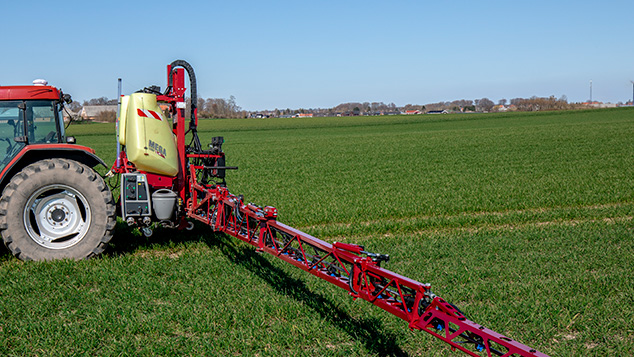 Whole new design concept
The MEGA has been designed with a strong focus on user-friendliness and ease of operation, and the WorkZone is a fine example of this. In this area, everything you need to operate the sprayer is available, with all primary functions placed in easy to reach positions and everything designed to be simple and logical to operate.
The 170 l RinseTank is on the right side integrated into the sprayer's design to allow safe and efficient cleaning in the field.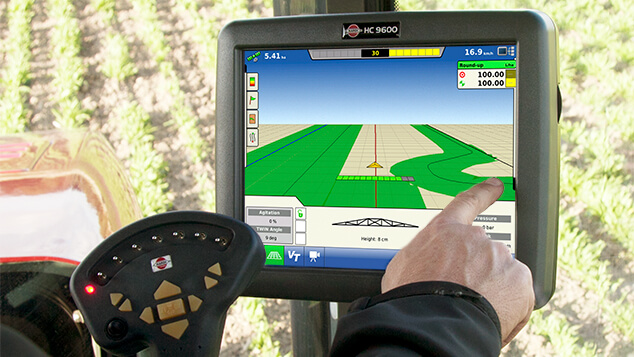 HC 8600 and HC 9600
"Touch the future" with integrated electronics. The HC 8600 and HC 9600 controllers provide growers with a powerful, full featured precision farming tool. AutoSection- Control, guidance and data logging are standard features of the ISOBUS terminals.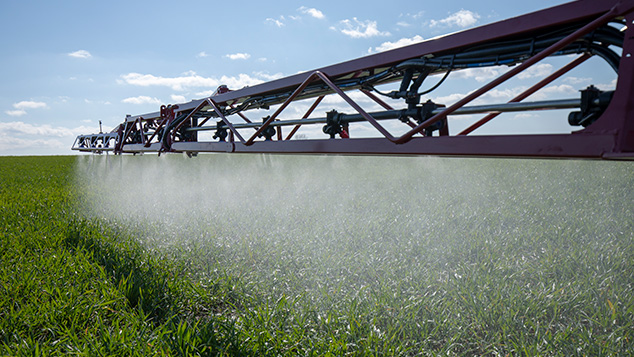 PRO and VPZ booms
The PRO booms are available in two hydraulic versions
Y version: Operated by tractor hydraulic outlets – one single-acting and one double-acting outlet are required (12-18 m).
Z version: Operated by direct hydraulics (DH) – one double- acting outlet is required for 7 different operations. The Z version offers several facilities such as reduced folding, single-side folding and individual boom tilt.
The VPZ booms from 20 to 28 m have integrated AntiYaw damper on the boom wings. The lattice boom structure ensures a strong and rigid boom; the bases for exact and uniform spray distribution. The nozzles, spray lines and hoses are all well protected within the boom design. A long boom lift with a fast reacting cylinder and hydraulic damper allows a boom working height setting from 50 cm to 210 cm. A hose guiding channel over the boom lift makes the MEGA sprayer with VPZ booms even more reliable.
Specifikationer
| Tank size (net/gross) | 1200 | 1500 | 1800 | 2200 |
| --- | --- | --- | --- | --- |
| Pump 364 (194 l/min) | X | X | X | X |
| Pump 464 (280 l/min) | X | X | X | X |
| RinseTank | 170 l | 170 l | 170 l | 170 l |
| CleanWater tank | 20 l | 20 l | 20 l | 20 l |
Visa fullständiga specifikationer
Get in contact / Download our brochures